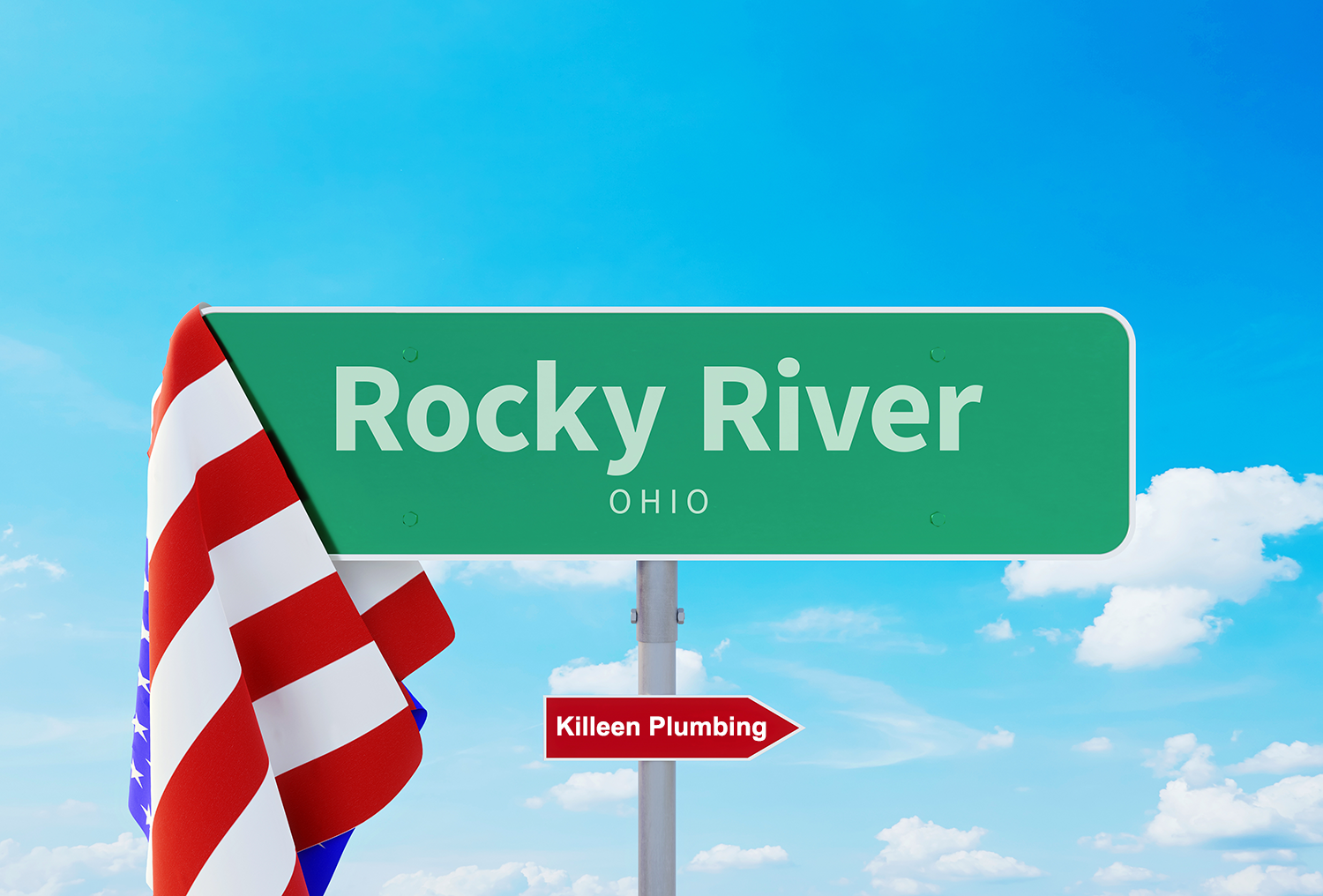 We Want to be Your Plumber in Rocky River
With proximity to everything and the trendy downtown area, Rocky River can seem like the perfect community to be a part of. But that doesn't mean it's without problems. Homeownership comes with its own issues, including dealing with plumbing.
Your Rocky River home is your refuge, so you want to do everything you can to keep it that way. But when a problem pops up, you want to take care of it quickly with the right professionals.
If you have an issue or want to make some improvements, reach out to us – your choice for a quality plumber in Rocky River. Let us help you get the best result with professional experience, excellence, and timeliness.
Killeen Plumbing offers high quality, full-service plumbing assistance to every home or business owner in Rocky River, including:
Bathtub and shower line repair and installation

Remodel and installation plumbing

Drain cleaning for clogged drains

Sump pump installation, replacement, and repair

Sewer line inspection, repair, and replacement

Water heater repair, installation, and replacement

Emergency service

Great customer service
Remodeling
Remodeling your Rocky River bathroom or kitchen may feel overwhelming to most of us. You've got the blueprints, you've got the color scheme and decor, and everything is mapped out just like you've always dreamed. But it often seems as if issues always appear, no matter how much you plan. 
With our team of licensed and professional plumbers, you won't have to worry about any hidden problems because we'll keep you informed every step of the way.
Drains
No matter how common drain issues are, they're still a pain to deal with. Items like grease, toys, and wads of toilet paper create blockages all the time. And if you don't solve them quickly, those clogs can lead to water damage in your home, which leads to higher repair costs.
The Killeen Plumbing service professionals will take care of any drain issues so you can get back to enjoying time in your home with your family.
Sump Pumps
Sump pumps are something you don't think about until there's already an issue. While the Rocky River area isn't right on the lake, there's still a river running through the area that can rise with heavy rainfall and snow. Without a fully functioning sump pump, you're looking at possible water damage. 
No matter the weather, our team of residential and commercial professionals is here to help you.
Sewer Repair and Replacement
Many things happen to your home or office plumbing, but sewer line issues are some of the most unpleasant to have to resolve.
Whether it's a clog in the line or something more obtrusive like invasive tree roots destroying the pipe, we want to get you back into working order with as little downtime as possible.
Water Heaters
Hot water heaters are never a do-it-yourself option. If you think there's a problem with your water heater, you can easily schedule an on-site visit with us.
Even if someone else installed your current unit, our technicians will happily complete an inspection and repair any damage. And if a repair just isn't possible, we can give you a quote on a brand new heater from one of our trusted brands as well as schedule the set up with you.
We Want to be Your Plumber in Rocky River
Whether it's a plumbing repair, a replacement, or brand new construction that has you in a slump, the Killeen Plumbing company can get you back to where you want to be. And our technicians will be happy to answer any questions you have as we walk with you through the process.
Free Estimate
Contact us today for your free estimate. Please fill out this form, or if you'd prefer, give us a call at 440-871-1112!