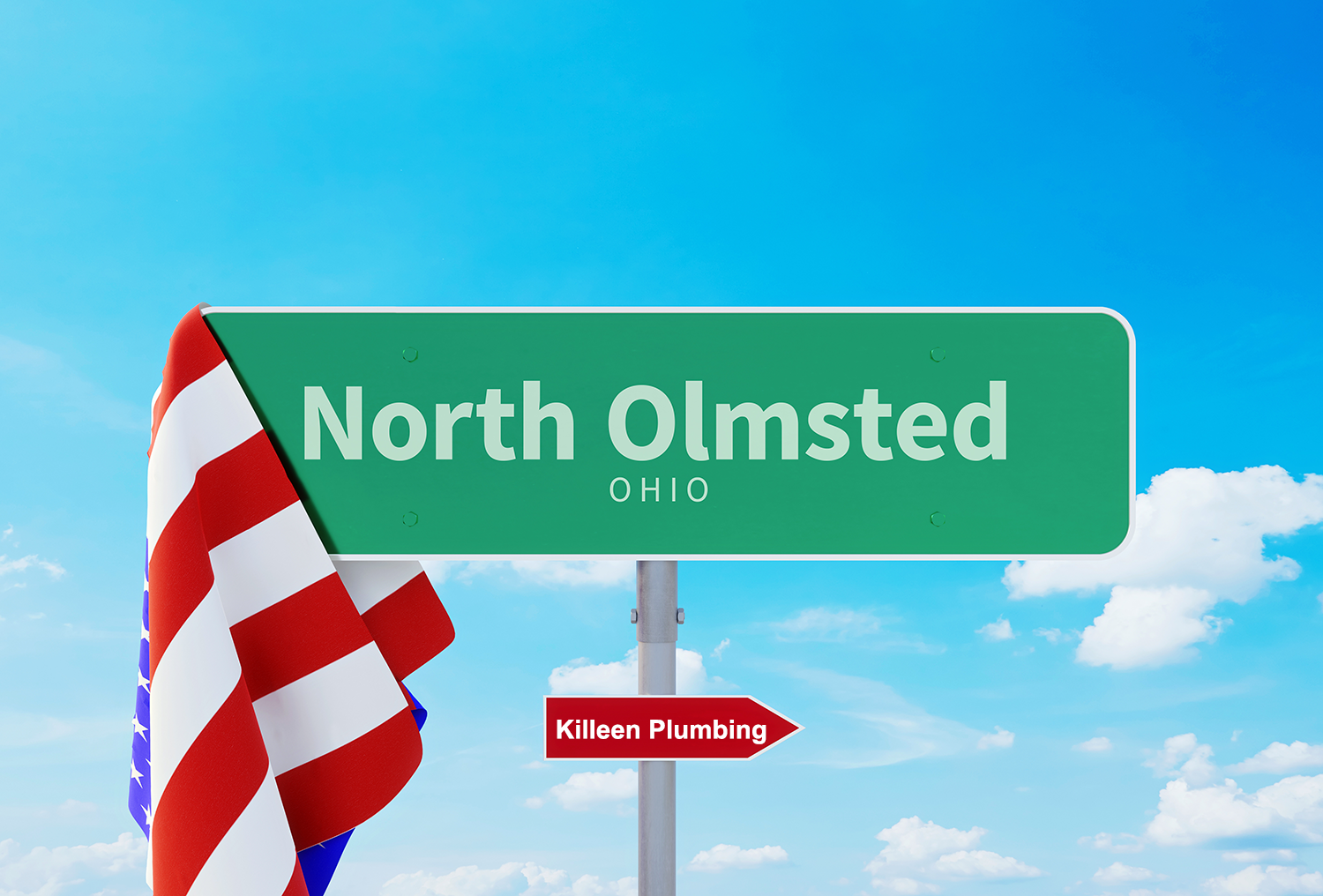 The Plumber in North Olmsted You Need
The rich history of North Olmsted means old homes. And with the draw of the Great Northern Mall shopping center, that also means new construction. So regardless of where you find yourself, you're going to have to deal with old plumbing or developing a new system.
Your North Olmsted home is a place where everything needs to run smoothly. But when you experience a problem, you want experts who will handle the job well. And your plumbing system is a part of that. 
If you have an issue or need help with upgrades and development, we're here for you. As your plumber in North Olmsted, we want to help you find the best solution through professionalism, quality, and in a timely manner.
Killeen Plumbing offers high quality, full-service plumbing assistance to every home or business owner in North Olmsted, including:
Sewer line inspection, repair, and replacement

Sump pump installation, replacement, and repair

Remodel and installation plumbing

Water heater repair, installation, and replacement

Drain cleaning for clogged drains

Bathtub and shower line repair and installation

Emergency service

Great customer service
Sewer Repair and Replacement
Many things happen to your home or office plumbing, but sewer line damage is one of the most unpleasant.
Whether it's something small caught in the line or something more obtrusive like invasive tree roots destroying the pipe — we are here to get you back into working order with as little downtime as possible.
Sump Pumps
Sump pumps are something you don't think about until there's already an issue. While the North Olmsted area isn't as close to the lake as many other parts of Cleveland, you still don't want to  deal with a broken sump pump during a storm. Without it, you're looking at possible water damage. 
No matter the weather, our team of residential and commercial professionals is here to help.
Remodeling
Remodeling your North Olmsted kitchen or bathroom can be a bit daunting. You've made the plans, and everything is mapped out just like you've dreamed. But unfortunately, issues can pop up for which you hadn't planned. 
With our team of professional plumbers, you won't have to worry about any hidden bombshells because we'll keep you apprised as we go.
Water Heaters
Hot water heaters are not a DIY option. If you think your water heater has an issue, you can schedule an on-site visit with us.
Even if we didn't install your current unit, our technicians will happily complete an inspection and repair any damage. And if a repair just isn't possible, we can give you a quote on a brand new heater from one of our trusted brands as well as schedule the set up with you.
Drains
Drains seem to be a regular issue when it comes to plumbing, but that doesn't make dealing with them any less painless. Items that should be nowhere near drains often find their way down the pipes, whether it be from little hands or clumsy ones, creating clogs. And if left unsolved, those blockages can lead to water damage in your home, causing more costs to you.
The licensed Killeen Plumbing service professionals can take care of any drain issues so you can get back to enjoying time in your home.
We Want to be Your Plumber in North Olmsted
Whether it's a plumbing repair, a replacement, or brand new construction that's cramping your style, the Killeen Plumbing company will get you back to where you want to be in no time. And our technicians will be happy to answer any questions you have as we walk with you through the process.
Free Estimate
Contact us today for your free estimate. Please fill out this form, or if you'd prefer, give us a call at 440-871-1112!