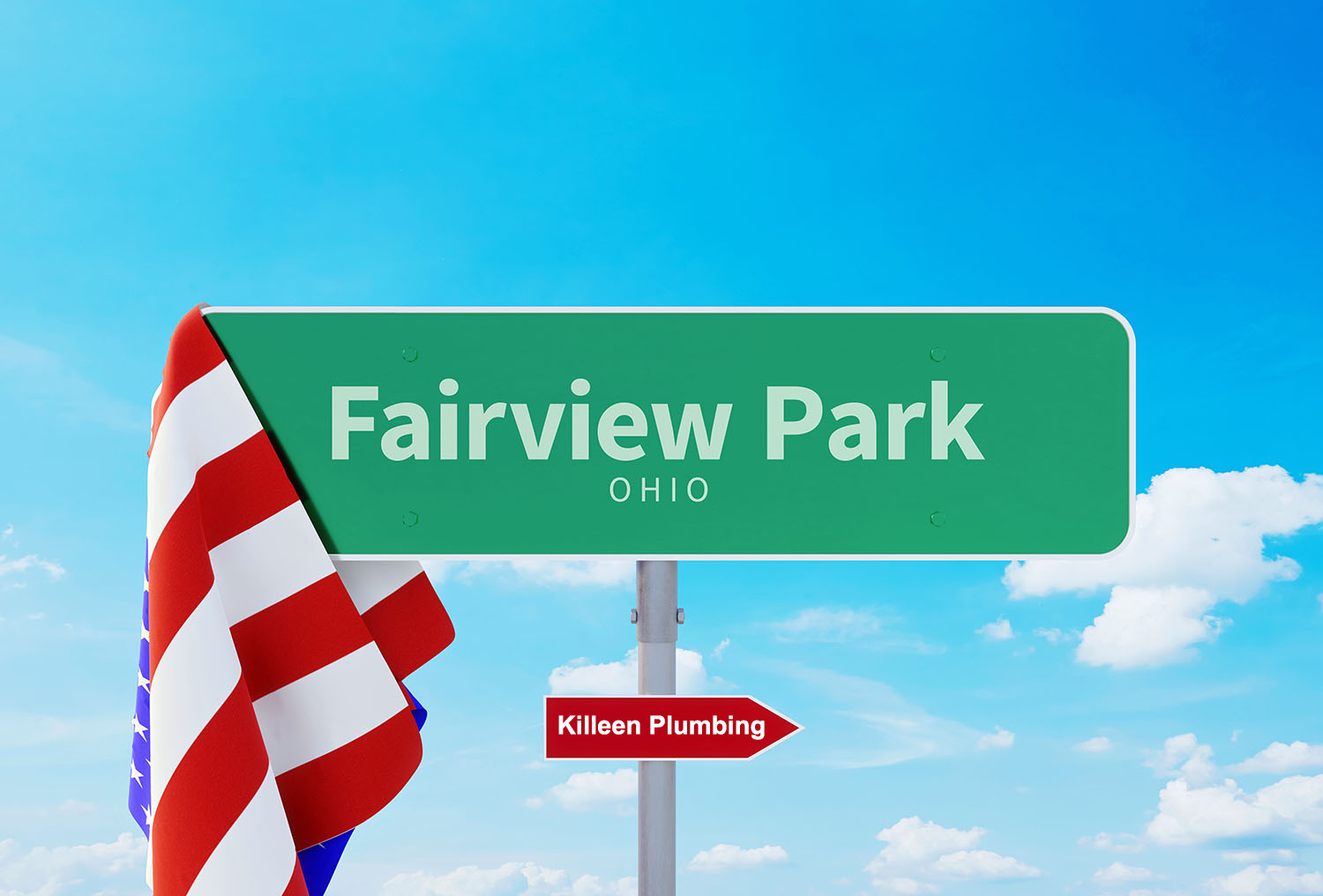 The Plumber in Fairview Park You Need
While Fairview Park can feel like the ultimate community with good schools, everything within walking distance, and multiple shopping centers, there are still problems that can pop up. Problems like clogged drains, septic issues, and broken pipes.
Your Fairview Park home is where you go to feel comfortable and safe, so you want to do everything you can to keep it that way. And when something happens, it's important to choose the right experts to get you back to where you need to be.
If you're experiencing a problem with your plumbing system or just need help with an upgrade, we want to know. As your quality plumber in Fairview Park, we're here to lend a hand and find the best solution quickly with professionalism and excellence.
Killeen Plumbing offers high quality, full-service plumbing assistance to every home or business owner in Fairview Park, including:
Remodel and installation plumbing

Water heater repair, installation, and replacement

Drain cleaning

Sump pump installation, replacement, and repair

Sewer line inspection, repair, and replacement

Bathtub and shower line repair and installation

Emergency service

Great customer service
Remodeling
Remodeling your Fairview Park area kitchen or bathroom can be intimidating: you've planned this out for awhile, you've made sure everything is just the way you dreamed; but unforeseen issues can pop up. With our licensed and insured plumbing team, you won't have to worry about any hidden bombshells because we'll keep you apprised as we go.
Water Heaters
Hot water heaters are never something to handle on your own. You can quickly and easily schedule an on-site visit with us to investigate any issues with your water heater.
It doesn't matter if we installed your current water heater or not — our technicians will happily inspect the unit and repair any damage. And if a repair is out of the realm of possibility, we'll provide a fair quote on a brand new one from one of our trusted brands and schedule the set up with you.
Drains
Drains are common plumbing concerns, but you still don't want to have to deal with them. It seems to be a regular occurance that items get caught in the drain line or flushed when they shouldn't. And if left unsolved, it can lead to water damage in your home.
The Killeen Plumbing service professionals can take care of your drains and get them back in working order.
Sump Pumps
Sump pumps are a home appliance no one thinks about until it's too late. While Fairview Park isn't right on the lake, you still don't want to be caught with a broken sump pump during a storm. Without it, you can easily cross into water damage territory. 
No matter the weather, our team of residential and commercial professionals is here to help.
Sewer Repair and Replacement
Many things can go array with your home or office plumbing, but sewer line damage is one of the most offensive.
No matter the issue — whether it's small like a child's toy caught in the line, or whether it's something larger like tree roots crushing the pipe — Killeen Plumbing is here to get you back into working order as quickly as possible. 
We're the Plumber in Fairview Park that You Need
With the Killeen Plumbing company, you'll be where you want to in no time — whether you're dealing with a plumbing repair, a replacement, or brand new construction. And our licensed technicians are happy to answer any questions you have as we go through the process together.
Free Estimate
Contact us today for your free estimate. Please fill out this form, or if you'd prefer, give us a call at 440-871-1112!