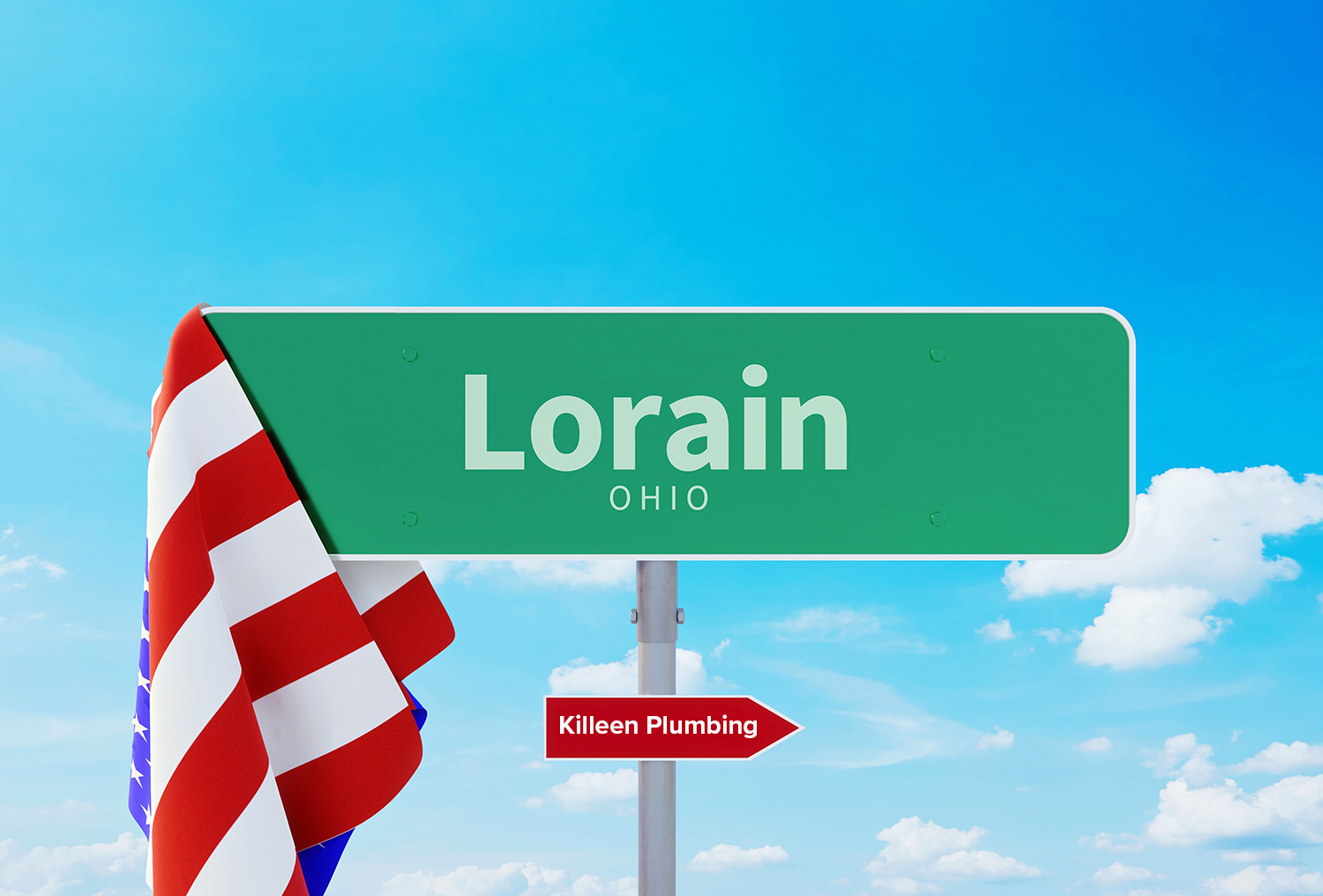 The Plumber in Lorain You Need
As the tenth largest city in Ohio, Lorain is a bustling center of activity right on Lake Erie. If you choose to call Lorain your home, you understand the experience of living in a city with a small town feel. Living in Lorain is all about enjoying life — not dealing with concerns like home plumbing issues.
Should you find yourself experiencing home plumbing problems or needing help during a kitchen or bathroom remodel, reach out to Killeen Plumbing. We're here to help you find the right solution for your Lorain home plumbing needs with speed, excellence, and professionalism.
Killeen Plumbing is your full-service plumbing company in Lorain, offering services to every home and business, including:
Bathtub and shower line repair and installation

Drain cleaning

Remodel and installation plumbing

Sewer line inspection, repair, and replacement

Sump pump installation, replacement, and repair

Water heater repair, installation, and replacement

Great customer service
Drains
Drains can be a pain, even though they're one of the most common plumbing issues you'll find in your home or office. The issue likely originates from an item going down the drain when it shouldn't and clogging lines or too much kitchen grease building up. The trained professionals at Killeen Plumbing are here to solve your drain issue and get you back in working order.
Remodeling
A remodeling project for your kitchen or bathroom can be the source of much excitement — and unknown problems. If you're not a licensed contractor, you might not know what to do when a problem arises. The Killeen team will keep you up to speed on any plumbing issues along the way so you never have to feel out of the loop.
Sewer Repair and Replacement
Sewer line damage is one of the most unpleasant plumbing issues you might deal with. It doesn't matter if it's just an item trapped where it doesn't belong or tree roots crushing your pipeline — the experts at Killeen Plumbing want to help you get back to living your life quickly.
Sump Pumps
Sump pumps aren't something you usually think about until it's too late and your basement is flooding. Lorain is situated right on Lake Erie, which means you don't want to find yourself in a storm with a broken sump pump. Whether it's raining or shining, Killeen Plumbing is here to help you.
Water Heaters
Trained professionals are the only ones who should ever handle your water heater. Attempting to inspect or fix your water heater on your own could void your warranty as well as cause expensive damage to your home. Instead, schedule an on-site visit with us for a water heater inspection. We'll be happy to perform any repairs, whether or not we completed the initial installation. And should your unit be past the point of repair, we'll provide a fair quote for a new one and schedule an installation at your convenience.
Find a Plumber Near Me in Lorain
With Killeen Plumbing, we'll have you back on your feet in no time — whether you're dealing with a plumbing repair, a replacement, or brand new construction. Our professional technicians will be able to answer any questions you have as we go through the solution process together. Reach out to our team and get your free estimate today!
Free Estimate
Contact us today for your free estimate. Please fill out this form, or if you'd prefer, give us a call at 440-871-1112!