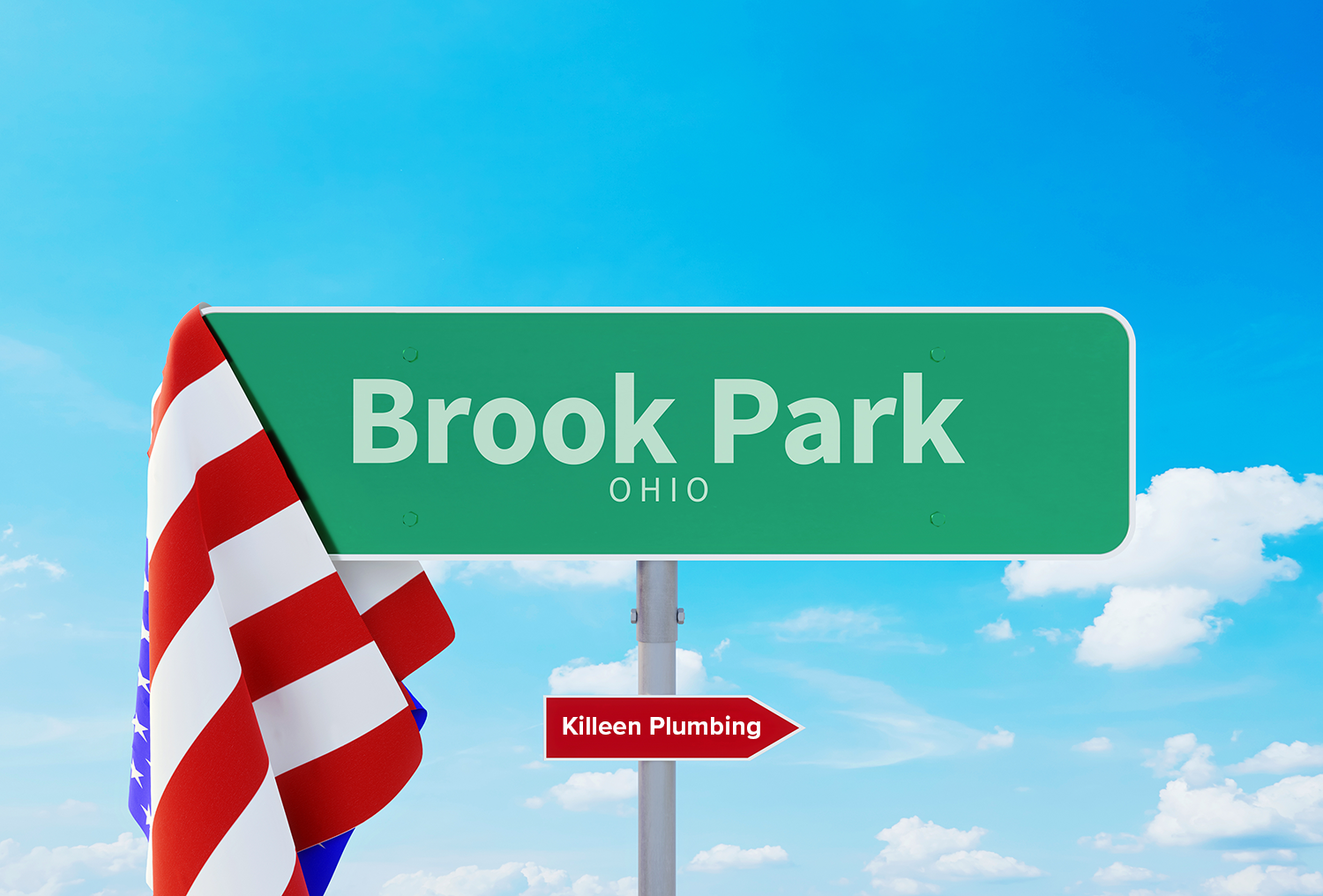 Your Plumber in Brook Park, OH
​
Brook Park — home to the NASA Glenn Research Center — is also home to many of us in the greater Cleveland area, and for good reason. Since its inception, Brook Park residents have always pushed for the best. Why should your home deserve any less?
Creating a home for yourself in Brook Park means doing whatever you can to keep it in working order. And if something happens to throw a wrench in things, it's important to choose the right professionals to get it back in working condition. That includes your plumbing system.
Have a plumbing issue or need help with some home improvements? We'd like to help you achieve those goals with professionalism, quality and speed.
We are a full-service plumbing company that provides plumbing services to homes and businesses in Brook Park and the surrounding area. Just a few of our services include:
Bathtub and shower line repair and installation

Drain cleaning

Remodel and installation plumbing

Sewer line maintenance

Sump pump installation, replacement, and repair

Water heater installation, replacement, and repair

Great customer service
Drains
When it comes to plumbing problems, drain issues are one of the most common for both residential and commercial. Of course, that doesn't make them any more enjoyable to deal with. Too many times we wind up with too much toilet paper, chunks of food, or grease in the drain — not to mention foreign objects like jewelry and toys that weren't supposed to be there in the first place.
Killeen Plumbing will help you get your drains back in working order and get any valuables back in your hands.
Remodeling
Home improvement projects can be an exciting adventure, especially with rooms like your kitchen or bathroom. You spend time picking out the perfect countertops, fixtures, and backsplash, and then you get to see it all come together. But it can also be a challenging time, especially when hidden problems pop up that you didn't plan for.
Rather than stressing yourself out over the mechanical issues, let our master plumbers handle the problems. They'll keep you up to date every step of the way.
Sewer Repair and Replacement
Dealing with sewer line damage is similar to dealing with drain issues: they're both quite unpleasant. If you have a simple clog in the line, or if you have something a little larger like roots crushing a pipe, Killeen Plumbing is here to solve your problem and get you back to normal.
Sump Pumps
Most of us don't think about our sump pumps until it's too late. While Brook Park is farther from the lake than other Greater Cleveland area suburbs, there are still rivers, streams, and lakes nearby. Heavy summer and autumn rains can also cause home flooding, and you don't want to find out that you have a broken sump pump with four inches of water in your basement.
In rain or shine, our trained team of professional plumbers is here to help with your sump pump repair or replacement.
Water Heaters
When dealing with large appliances such as water heaters, you should always leave repairs and installations to the professionals. Even if you aren't worried about injuring yourself, you can still void the warranty of the appliance or cause a great deal of damage to your home.
Instead, schedule an on-site visit with us for a water heater inspection. Killeen Plumbing technicians are happy to repair your unit, even if another company installed it. If it's past the point of repair, we'll provide a fair quote on a new water heater with a follow up to schedule the installation at your convenience.
A Plumber Near Me in Brook Park
As the plumbing experts in Brook Park, Killeen Plumbing is here to offer experience and help, whether it's for emergency service, a straightforward replacement, or brand new construction. Our licensed and professional technicians will be happy to answer any questions you have as we work through the problem together.
Free Estimate
Contact us today for your free estimate. Please fill out this form, or if you'd prefer, give us a call at 440-871-1112!