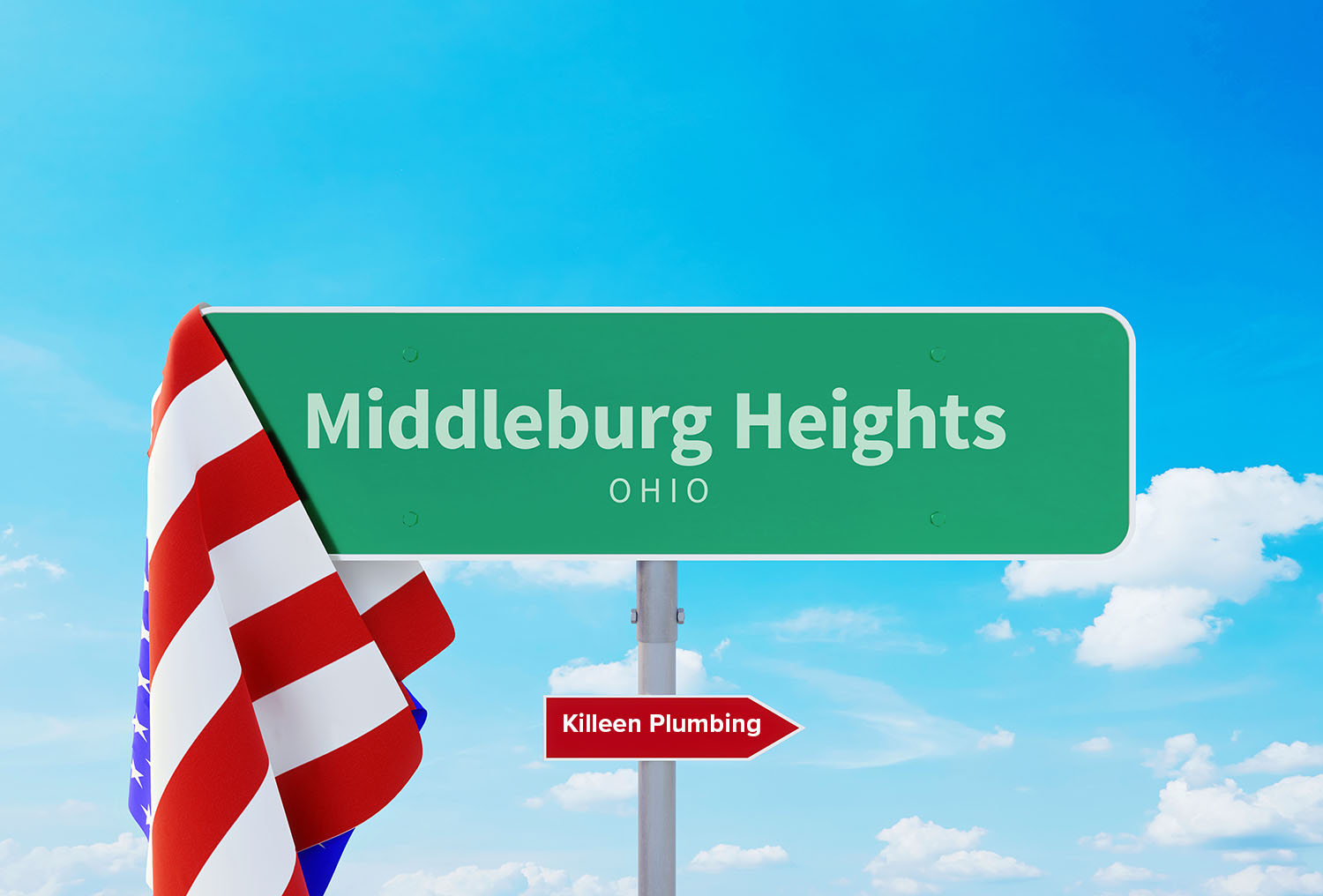 The Plumber in Middleburg Heights You Need
As a quiet city with plenty of green space around it, Middleburg Heights seems to be the ideal place to settle down and raise a family. With the Lake Abram Metropolitan Reservation, Big Creek Reservation, Engle Road Sledding Hill, and the Southland Shopping Center all located right within the city, there's always something to do with the entire family. So it's no wonder that so many people choose to own a home in Middleburg Heights. However, the peace and simplicity also comes with some issues — issues like plumbing problems.
If you find yourself dealing with home or business plumbing problems or simply needing a hand with a kitchen or bathroom remodel project, Killeen Plumbing wants to hear from you. We're here to help you find the right solution for your plumbing needs with speed, excellence, and professionalism.
Killeen Plumbing is your full-service plumbing company in Middleburg Heights, offering services to every home and business, including:
Bathtub and shower line repair and installation

Drain cleaning

Remodel and installation plumbing

Sewer line inspection, repair, and replacement

Sump pump installation, replacement, and repair

Water heater repair, installation, and replacement

Great customer service
Drains
While they're one of the most frequent plumbing issues you'll find in your home or office, drains can be a pain. Most issues arise from an object going down the drain when it shouldn't or too much grease building up in the kitchen sink. The skilled professionals at Killeen Plumbing are here to solve your drain issue and get you back on track.
Remodeling
A remodeling project for your kitchen or bathroom can be exciting — and full of unknown problems. If you're not a licensed contractor, you might not know what to do when a problem pops up. The team at Killeen Plumbing will keep you up to speed on any plumbing and waterline issues along the way so you never have to feel at a loss.
Sewer Repair and Replacement
One of the most unpleasant plumbing issues you might come across is sewer line damage. It doesn't matter if it's an item trapped in the line or invasive tree roots — the pros at Killeen Plumbing will help you get back to living your life the the least amount of unpleasantness possible.
Sump Pumps
Sump pumps aren't something you usually think about until you find yourself with a flooding basement. Middleburg Heights isn't situated on the lake like many of the Greater Cleveland Area suburbs, but you still don't want to find yourself in a storm with a broken sump pump. In rain or shine, Killeen Plumbing is here to help you.
Water Heaters
It should go without saying, but trained professionals are the only ones who should ever work on your water heater. Trying to inspect or fix your water heater by yourself could void your warranty and even cause extensive damage to your home. Instead, schedule an on-site visit with Killeen Plumbing for an inspection. We'll be happy to perform any repairs, whether we completed the original installation or not. And should your unit be past repair, we'll supply you with a fair quote for a new one and schedule an installation when you're ready.
Find a Plumber Near Me in Middleburg Heights
With Killeen Plumbing, we'll have you back on your feet in no time — whether you're dealing with a plumbing repair, a replacement, or brand new construction. Our professional technicians will be able to answer any questions you have as we go through the solution process together. Reach out to our team and get your free estimate today!
Free Estimate
Contact us today for your free estimate. Please fill out this form, or if you'd prefer, give us a call at 440-871-1112!