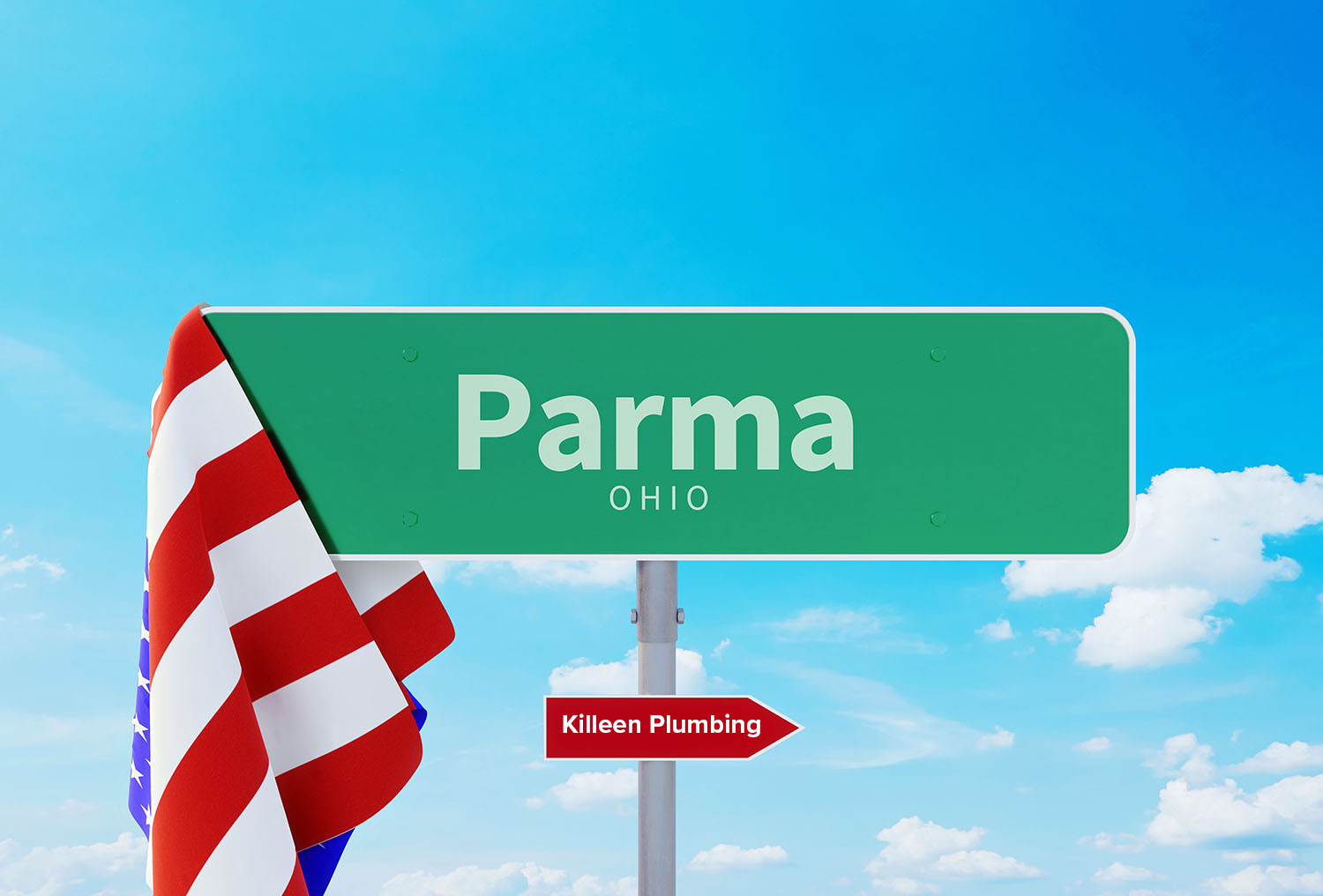 The Plumber in Parma You're Looking For
Parma is a unique blend of new and old. Between the old homes in the Ukrainian and Polish Villages and the new developments from the Tri-C Western campus, this Cleveland suburb is an amalgamation of individuality. The people of Parma love this town, and it's easy to see why.
Your home in Parma is a deep part of your roots, which means you want to care for it in the best possible way. That means choosing the right professionals when you need a job done the right way – including when it comes to your plumbing system.
Whether there's a problem with your home plumbing or you want to take steps towards home improvement, we want to hear from you. Killeen Plumbing is here to provide the best solution for your home through professionalism, quality, and speed.
We are a full-service plumbing company, offering plumbing services to every home or business owner in Parma, including:
Bathtub and shower line repair and installation

Drain cleaning

Remodel and installation plumbing

Water heater repair, installation, and replacement

Sump pump installation, replacement, and repair

Sewer line inspection, repair, and replacement

And great customer service
Drains
Drain issues are a commonality for both homes and issues, but "common" doesn't always mean easy. Too many times, grease and debris stick in the drain line, or everyday objects such as car keys and children's toys get flushed by tiny hands.
The plumbing professionals with Killeen can help you take care of any drain issue and get your valuables back in the right hands.
Remodeling
A kitchen or bathroom remodel is an exciting experience. But it can also be intimidating. Remodels can bring both an increase in home value and problems you weren't aware of. But with the team at Killeen Plumbing, you won't have to worry about hidden surprises during your remodel. We'll keep you apprised of everything from start to finish.
Water Heaters
To be clear: water heaters are never something you should do yourself. Instead, you can conveniently schedule an on-site inspection with us to resolve any issues. We'll be happy to repair your heater, even if we didn't install it. And if a replacement is recommended, we can also provide you with a reasonable quote on a new unit and set you up with an installation at your convenience.
Sump Pumps
Most of us don't think about our home's sump pump until it's too late. Parma isn't as close to the lake as many other suburbs, but Ohio storms mean you don't want to get caught with a busted sump pump. No matter the weather, the Killeen team of professionals is here for you.
Sewer Repair and Replacement
Sewer line damage is one of the most unpleasant things to go wrong with your home or office plumbing. No matter if you're dealing with an object caught in the drain line or tree roots crushing the pipe, Killeen Plumbing wants to help get you back in order as soon as possible.
We Want to be Your Plumber in Parma
With Killeen Plumbing, you'll be where you want in no time — whether it's a plumbing repair, a replacement, or new construction. Our professional technicians are happy to answer any questions as we find a solution for you, together.
Free Estimate
Contact us today for your free estimate. Please fill out this form, or if you'd prefer, give us a call at 440-871-1112!