COVID-19 INFO: AS AN ESSENTIAL SERVICE PROVIDER, WE ARE HERE TO SERVE YOU DURING THE OHIO SHELTER IN PLACE ORDER.
Welcome to Killeen Plumbing Company!
We are a full-service plumbing contractor company, locally owned and operated here in Northeast Ohio. We have served the greater Cleveland area since 1999, providing our community with some of the best plumbers in the business!
Our Services
We serve a wide variety of both commercial and residential customers. If you're looking for affordable, reliable, experienced and professional Cleveland plumbing, we know you'll love what we can do for you. Contact us to receive a free estimate at your convenience.
Called Sunday, and they arrived when promised on Monday. Plumber
was very competent, thorough and professional. Explained exactly what
the problem was, fixed it quickly and efficiently, and left everything
clean and better than before.
Went quickly and smoothly. Called on a Monday, he was there by
Friday (could have been sooner but that worked best for me.) Did
exactly what was asked and did a nice job. Very good experience and I
would not hesitate to use them again.
Very good experience. The lady who answered the phone was courteous
and was able to get someone out that day if I needed it. The service man
came during the 2 hour window I asked for and was professional and
efficient.
Free Estimate
Contact us today for your free estimate. Please fill out this form, or if you'd prefer, give us a call at 440-871-1112!
We Gladly Accept the Following Forms of Payment:*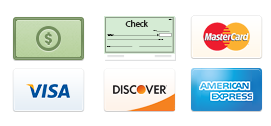 *We impose a surcharge on credit cards that is not greater than our cost of acceptance.